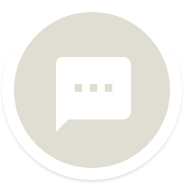 Stories From Our Community
Read eviction stories shared by visitors to this site. If you've ever faced eviction, click below to add your own story.
| | |
| --- | --- |
| | I moved into an apartment in December of 2012. It was in an area known for violence and drug trafficking, but I wasn't able to afford something in a safer neighborhood. I got a job repairing and cleaning up the apartment complex, and was heavily involved with property management, including block watch.  Unfortunately, drug trafficking and vandalism worsened on the property. This worried me as I am a disabled individual with P.T.S.D. and have been the victim of assault and domestic violence.  (more…) |

It was 2010. I was twenty with a two-year-old daughter and a six-month-old son. I was working full time, while my fiancé was in and out of work. Every month we struggled to make the bills. One night around 9 p.m., the landlord stopped by, and I paid him half the rent. We agreed that I would pay the rest by the end of the month.

But a few days later, I arrived home to find an eviction notice taped to my door. (more…)

| | |
| --- | --- |
| | I have been a renter since 1984 and I have worked pretty steadily since 1980. I left my stressful job in Sacramento with the State of California in August 2008, thinking that I would have no trouble getting another job. A few months later, the economic downturn hit. Government hiring was frozen and no one would hire me because it was assumed that I wouldn't be happy with a lower paying job. After working some part time jobs and receiving Unemployment Insurance extension benefits, I was evicted from my apartment of ten years, a week before Christmas in 2011. (more…) |

SHARE YOUR STORY
Summary
Article Name
Stories From Our Community
Description
Read eviction stories submitted by visitors to Just Shelter.
Author
Publisher Name